So I'm releasing an album. It's actually an old album that I'm re-releasing with 2 new tracks because it's been over a year since I've officially released anything.
It's called "Dance Songs, Vol. II+"
Here's the cover art: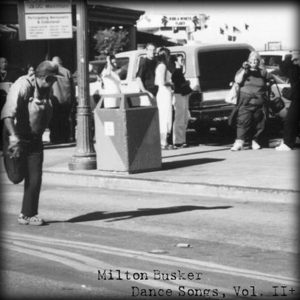 Here's the track listing:
1. Ordinary Day
2. Isham 605
3. Jesus in Chains
4. All the Same to You
5. While Watching the Window
6. Stupid Lullaby
I'm told it will be available online on September 24. Which, coincidentally is also the date of a new Radio Bean show. I play at 8:30. It's like kismet.