I pretend to be a musician. I pretend to be a songwriter. I'm hoping if I pretend hard enough then one day it will be true.
I'm going to release an album this fall. Thanks to the hard drive failure I suffered a few weeks ago (fuck you very much, HP) it will not exactly be the album I had planned on releasing but it will be close.
Here's what it will look like: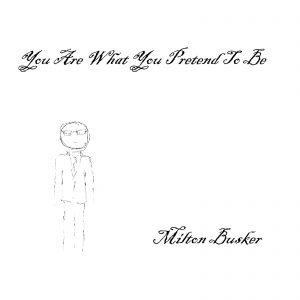 Here's the track listing:
The Meanest Thing I'll Ever Write
Dogs at the Door
Redemption on Pearl
The Interrogator (enhanced)
A Jerk's Lament
Dogs at the Café
My Fear of Losing You
The Whole
Babies to War
Pitseleh
It's not done yet. I would like to get it mastered so that I don't blow anyone's speakers. I also need to license that last song for release since I didn't write it. Both of those things cost no small amount of money so I am investigating financing options. Option 1 involves being discovered by a Capitol Records executive who just happens to be vacationing with his family in Burlington and really needs a quick coffee so he stops into this little shop called Radio Bean (Kesha told him about it) and sees an enchanting performer in a suit… Option 2 would be some sort of crowd-funding project.
Yeah, I think option 2 is probably more likely too… stay tuned. There's a lot of really hard pretending in my future.